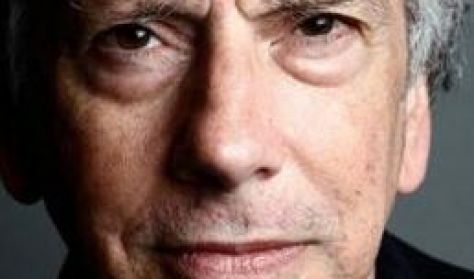 Rawi Raad
Raad Rawi trained at Bristol Old Vic Theatre School. His work in theatre includes Stuff Happens, The Waiting Room and Antony and Cleopatra for the National Theatre; Naked Robots, A Midsummer Night's Dream and The Beaux' Stratagem for the…
Συνεχίστε
No program is currently running.
Raad Rawi trained at Bristol Old Vic Theatre School. His work in theatre includes Stuff Happens, The Waiting Room and Antony and Cleopatra for the National Theatre; Naked Robots, A Midsummer Night's Dream and The Beaux' Stratagem for the RSC; Breaking The Code, The Moonstone, The Man with a Flower in his Mouth and AsYou Like It at the Royal Exchange; Chilcot
for Lung at the Lowry and Battersea Arts Centre; Fred's Diner, 5/11 and King Lear for Chichester; The Great Game (also US tour), Called to Account, Nuremberg and Half the Picture for the Tricycle; Electra at the Donmar; The Fever Chart at York Theatre Royal; Local at the Royal Court; Oblomov, The Madman of the Balconies and Medea/Medea at the Gate; Invasion at the Soho; The Romans in Britain and A View from the Bridge at Sheffield Crucible; Sara and Much Ado About Nothing for Cheek by Jowl; The Winter's Tale for Method and Madness; The Maids and Berenice at Lyric Hammersmith; Arabian Nights, Science Fictions and Cymbeline for Shared Experience; Deborah's Daughter at Library Manchester; A Flea in her Ear at Clwyd Theatr Cymru and West Yorkshire Playhouse; Measure for Measure at Edinburgh Lyceum; The Miser at Birmingham Rep; The Simpleton of the Unexpected Isles at the Orange Tree; The Brutality of Fact at New End; Birds of Passage at Hampstead Theatre; and The Red Devil Battery Sign and Bombay Dreams in the West End. TV includes Unforgotten, Tyrant, The Honourable Woman, The Bible, Generation Kill, The Tudors, House of Saddam, Spooks, Wire in the Blood, Murphy's Law, Trial and Retribution, Table 12, A Line in the Sand, Judge John Deed, Dr Willoughby, The Big Battalions, The Bill and Coronation Street. Film includes Spy, One Crazy Thing, Conan the Barbarian, The Devil's Double, Green Zone, Traitor, The Kingdom, Mona Lisa and Midnight Express. Radio/audio includes Letters from Europe, The Price of Oil, Tumanbay, Utopia, Andromache and Dan Dare.
For the National: Salomé, Stuff Happens, The Waiting Room, Antony and Cleopatra
For the RSC: Naked Robots, A Midsummer Night's Dream, The Beaux' Stratagem
In London's West End: The Red Devil Battery Sign, Bombay Dreams
Other theatre includes: Breaking the Code, The Moonstone, The Man with a Flower in his Mouth, As You Like It, Chilcot, Fred's Diner, 5/11, King Lear, The Great Game, Called to Account, Nuremberg, Half the Picture, Electra, The Fever Chart, Local, Oblomov, The Madman of the Balconies, Medea/Medea, Invasion, The Romans in Britain, A View from the Bridge, Sara, Much Ado About Nothing, The Winter's Tale, The Maids, Berenice, Arabian Nights, Science Fictions, Cymbeline, Deborah's Daughter, A Flea in her Ear, Measure for Measure, The Miser, The Simpleton of the Unexpected Isles, The Brutality of Fact, Birds of Passage
Unforgotten, Tyrant, The Honourable Woman, The Bible, Generation Kill, The Tudors, House of Saddam, Spooks, Wire in the Blood, Murphy's Law, Trial and Retribution, Table 12, A Line in the Sand, Judge John Deed, Dr Willoughby, The Big Battalions, The Bill, Coronation Street
Spy, One Crazy Thing, Conan the Barbarian, The Devil's Double, Green Zone, Traitor, The Kingdom, Mona Lisa, Midnight Express
Letters from Europe, The Price of Oil, Tumanbay, Utopia, Andromache, Dan Dare
(Published April 2017. Photo: David Zaugh)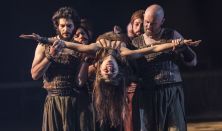 Salome - NT Live
Theatre
Annas